About the economics lesson
What happens when a former drug dealer takes over your economics class? Students learn that the people selling drugs laced with fentanyl care about profits more than anything else.
Watch the video — or check out the Substitute Dealer's lesson plan for a peek behind the scenes.
---
Watch the economics lesson
---
Meet the Substitute Dealer: James, 29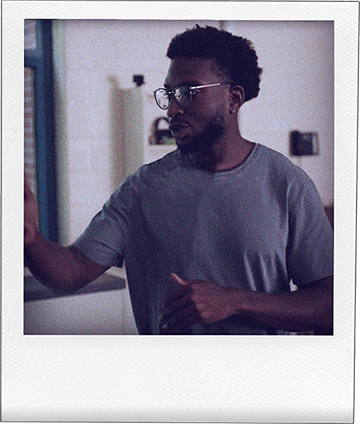 Originally from Rockland County NY, James is a producer at MTV & Jam Street Media and is passionate about the work he does. As part of the inaugural class at Second Chance Studios, James has worked hard to get where he is today.
James led our Economics lesson, informing students that drug dealers' number one priority is bringing in money, without regard to what happens to those who buy the drugs. James shared his perspective that is based around his experience in college, where he saw selling marijuana as a business opportunity. James was eventually incarcerated for 2.5 years for charges related to this activity.
Today, James uses his experience to help young people understand the risks and dangers of drugs, as well as the importance of recognizing how each decision you make can impact your life.