About the health lesson
Did you know you can reverse a fentanyl overdose?
A former drug dealer takes over a health class to teach students about fentanyl. Learn how to recognize the symptoms of an overdose and how to use naloxone to save a life. 
Watch the video — or check out the Substitute Dealer's lesson plan for a peek behind the scenes.
---
Watch the health lesson
---
Meet the Substitute Dealer: 
Kyle Ruggeri, 34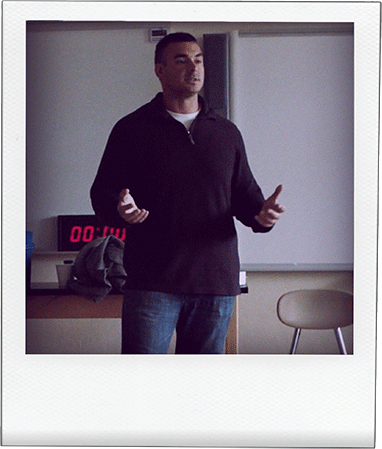 Kyle is a Certified Addiction Recovery Coach and the founder of Sober Dogs Recovery. He is passionate about educating and supporting others through addiction recovery. Kyle led our Health lesson, helping students understand how to recognize the signs of an overdose and introduced them to naloxone, a life-saving medication that can reverse an opioid overdose.
Kyle's perspective is based on his own experience in his journey through both using and selling drugs, as well as his own recovery journey. Kyle was incarcerated for 4 years for charges related to activities that took place while he was actively using drugs, and the time he spent incarcerated was the catalyst for his journey into recovery.
Through his personal journey and his work as a recovery coach, Kyle has known individuals who have died due a fentanyl overdose and those who have been saved through the use of naloxone. Today, Kyle is committed to sharing his story and encouraging others on their recovery journeys, as well as helping young people understand how they can save a life by being informed.